Hey guys, I need your help as I can't seem to find a clear answer to the following problem. What reports/numbers from Interactive Brokers do I need to put into my tax declaration for 2020?
I searched the forum and read through the following posts but still couldn't find a clear answer:
This is how the mask looks like in the EasyTax Software for BL: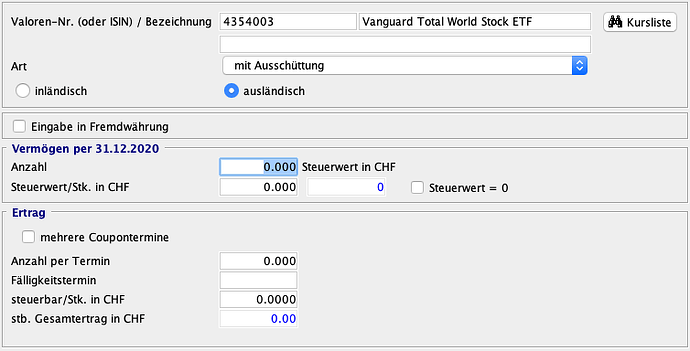 I figured out the "Valoren-Nr." part but really don't know how to fill in the other fields.
I would really appreciate your help!
Thanks and