I would like to dedicate this thread to discussing the latest market developments.
Some months ago I sold VUSA at Corner Trader, because I knew that it's better to keep VTI at IB. I didn't want to close CT account, so I thought I will buy VEUR instead. But I didn't make the trade.
Moreover, I didn't fund my portfolio in recent months, because I've been reading some convincing news about how we're in a bubble and how Buffett has a record cash position etc.
As a result, about a half of my portfolio is in cash. Then, this morning I had a look at the charts and was surprised to see, that since the beginning of the year, only US is still growing, the rest of the market is going the other way.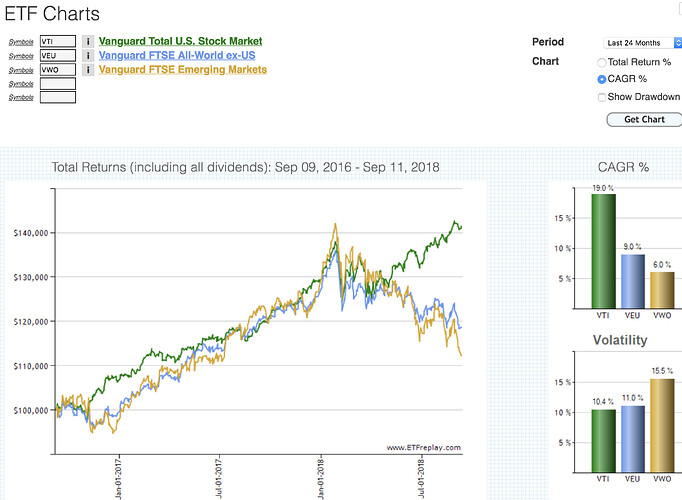 So what's your take on this? I put myself in this mess, and I cannot convince myself to invest. The market caps of companies like Amazon, Netflix, Tesla or Facebook seem bonkers. I know that timing the market is impossible, and the average investor knows more than me, but I'd be really gutted if I invested just before the bubble popped…
Btw, I heard a few of my friends say: I've been staying away from the stock market, but I'll wait until the next crash and then I'll buy!