Took slightly more than 4 years, but finally made 100k USD of unrealized profits (not counting viac)!
Congrats, how will you celebrate this achievement?
I'll buy a cheap beer at Aldi I guess

Go fancy and buy some cheap beer at Lidl.
There are a serie of nice beer cans sold at Lidl that also contains good beer


There should be 4 of them.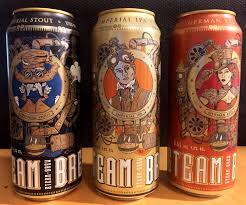 Hey slow down, it's only 100k!
Got me

there.
This is legit advice. Can't believe they sell craft beer at 99rp.
To divert this thread even more: I can highly recommend the Swiss Stout beer from Coop, I've recently discovered it. Can't compete with the 99rp price-wise tho.
I am wrong. Lidl sell at least all 5 beers. The only one I haven't seen there is the Radler.
aaaaand it's gone, back to 5 figures gains

need more beer suggestions
I feel you… VT, ARKK, hell even SPXU all negative in the last few days…
just another opportunity to celebrate it again once it goes back up!
Anything to do with the short squeeze madness?
Everything to do with the Fed decisions (or lack of news) I think.
¯\_(ツ)_/¯ yeah probably trader attention on other stocks…
Not a celebration but a start. Just invested the first 15K CHF for my gf.
100xVWRL (ca 10k)
25xCHSPI (ca 3.5k)
10xABTC (ca 1.5)
I think it had to do with the release of 4th quarter USA GDP estimates.
(and yesterday was some kind of anticipation of the numbers)
Juts crossed 150K USD in unrealised profits, crazy.