Took slightly more than 4 years, but finally made 100k USD of unrealized profits (not counting viac)!
Congrats, how will you celebrate this achievement?
I'll buy a cheap beer at Aldi I guess

Go fancy and buy some cheap beer at Lidl.
There are a serie of nice beer cans sold at Lidl that also contains good beer


There should be 4 of them.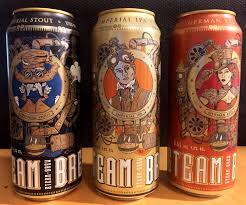 Hey slow down, it's only 100k!
Got me

there.
This is legit advice. Can't believe they sell craft beer at 99rp.
To divert this thread even more: I can highly recommend the Swiss Stout beer from Coop, I've recently discovered it. Can't compete with the 99rp price-wise tho.
I am wrong. Lidl sell at least all 5 beers. The only one I haven't seen there is the Radler.