Let's see what it's going to be…
wait until we are getting some detailled infos. Launch is on 11th.
Probably a new way for PF to make money. I can't see how they can create something cheaper. Maybe they find a way to avoid the swiss stamp tax?

What's up with those silly names? Do they really think it will convince young "tech-savy" people to use their banking product if it sounds like a clown name?
I think they are targeting more the hipsters here than the tech-savey people with such a name

Ja, and for me "Yuh" evokes mainly connection to "Duh" and "Meh" somehow, ok maybe a bit of "Yoohoo", but just a bit.
YAPEAL, you guys mean?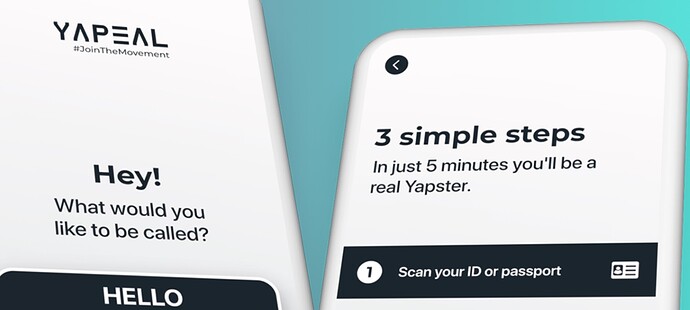 Could you point me to a website where I can find some info about it?
(what is offered/pricing…)
I see the app but can't find an external website with this info
Here it is for you : Countdown | Yuh
I'm waiting to know more about this app.
Me too… especially the invest fees
I just installed the app and it told me they offer a debit MasterCard, fractional investing, multi-currency account… but I haven't seen the cost so far. Waiting to be approved.
I've just looked at the app description and it seems quite promising! I hope they did a good job with their fees regarding the possibility of investment. About their Swissqoins, could be also interesting. I'm becoming more impatient now

Yes. So far the interface looks quite nice and I liked that you could use a Swissquote or Postfinance login too. Everything was digital for registering and there was no need for these videochats which I liked too!
I am curious to use it and see the possibilities. They are offering cryptocurrency trading too and the debit card and account are free of charge…
I just found out that a trade costs 0.5% fee and a crypto trade is 1%…
Minimum trading fee 1 CHF
0.5% tradings costs is not low. But if these are the only costs for investing, maybe as secondary account.
And I'd be interested how low their currency transactions fees are. How could are they compared to Neon and Wise?
It is not low, but for most buy and hold investors it is negligible since it is not a recurring cost.
On the long term, you can have up to 1.5 or 2% trading cost, you would barely see the difference on a performance graph.
Furthermore, what is the competition in CH doing right now ? Only IB has lower fees, and most people would not go for some american broker,
0.5% trading cost is much better than anything else available from Swiss brokers if you have a portfolio of 3-5 ETFs and invest every other month. But the 0.15% stamp tax is likely above that and who knows what the currency exchange rate will be.