Hey guys
I'm finally also looking into switching to IB and I opened a margin account, as I saw this being recommended on here.
However now that I've tried to buy my first shares of VT I'm struggling a bit with all the different numbers.
Here's what I did:
Transferred 1700.-
Bought USD.CHF
Bought shares of VT 1 day after I bought USD
About half an hour after I bought my shares I received a notification that my margin-cushion is under 5% and that shares will be sold if it drops further.
The following screenshot is from the IB mobile-app. I'd be glad if anyone could explain me what exactly is going on right now. I interpreted it as that I bought VT on margin because the USD.CHF has not settled yet. And that the margin-numbers (1.6k) is the sum I owe IB. Is this even remotely accurate?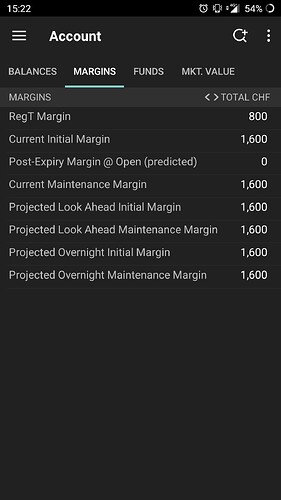 Thanks guys