Have you seen this video by Ray Dalio?
Dalio has measured key components to an empire's success over the history and came up with this chart: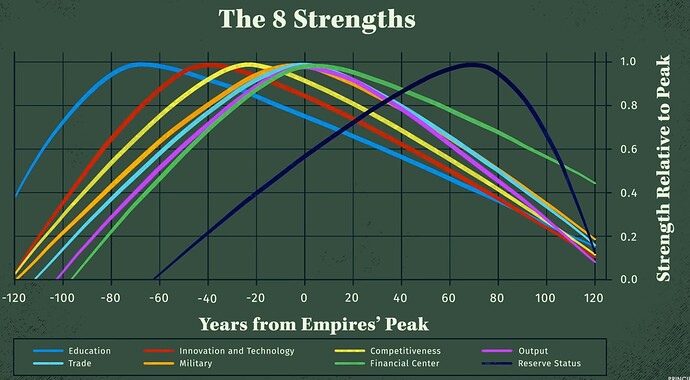 So it looks like it all starts with good education, which is followed by innovation, then comes competitiveness, output, trade, followed by military power and financial domination. The final cherry on the top is that your currency gains the World's reserve currency status.
Here's the data for the US: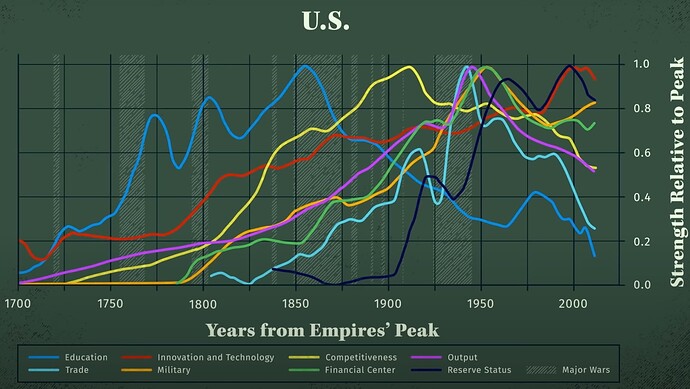 So it's evident that the US is way past its prime when it comes to education, competitiveness, or even output. Somehow the innovation is still an outlier.
And here an aggregation of all factors for all empires in the last 500 years: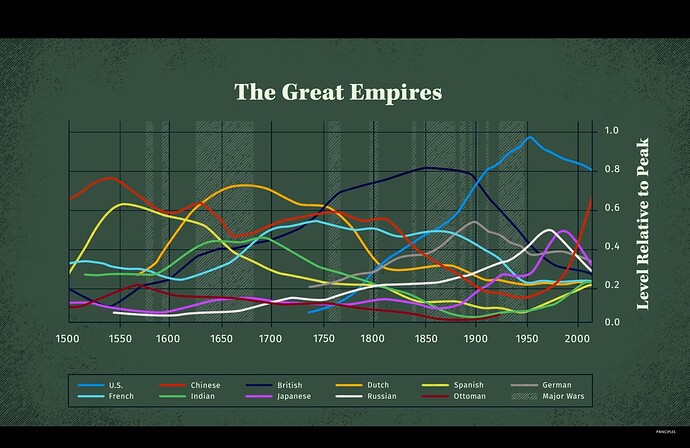 So we can see that we had periods of domination: first the Chinese, followed by Dutch, British, and Americans. Dalio has analyzed what happened in the past to be able to tell us what will happen in the future. And each time the history repeats itself.
Lower output means lower prosperity. The rich manage to protect their interest, but the standard of living of the poor decreases which leads to a widening gap between the rich and the poor. But this is just a symptom, not the cause of the initial problem. The empire then tries to help the situation by using their reserve currency status and printing money. But it always ends with a downfall.
So here's my question to you: do you think the US is on the way out and China will replace it as #1 World power? Are we going to have a World War or will this conflict resolve peacefully? Can we act based on that prediction?