Married with Kids? BL is OK if you have low income. By 200k, it is dead last of the German speaking cantons and only VD and NE are worse: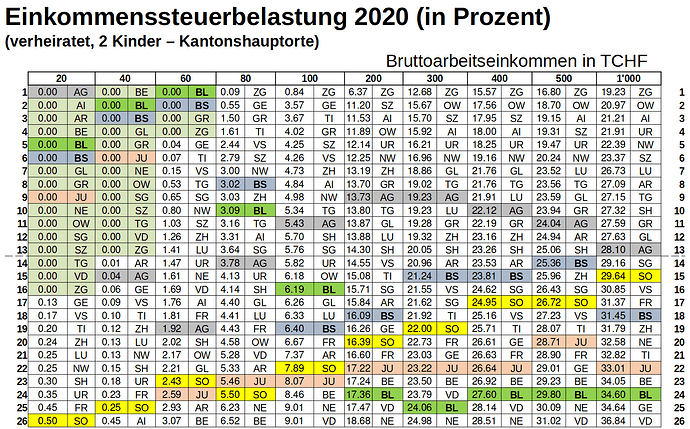 Single? Then it's already last after 100k of income (GE, VD, NE worse if you include French parts):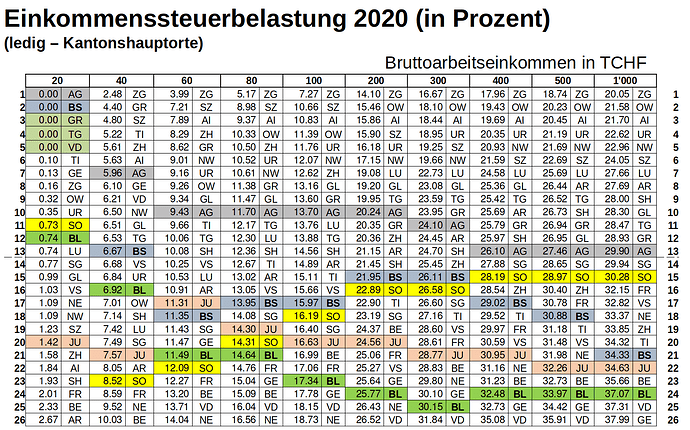 And don't get me started on Wealth taxes: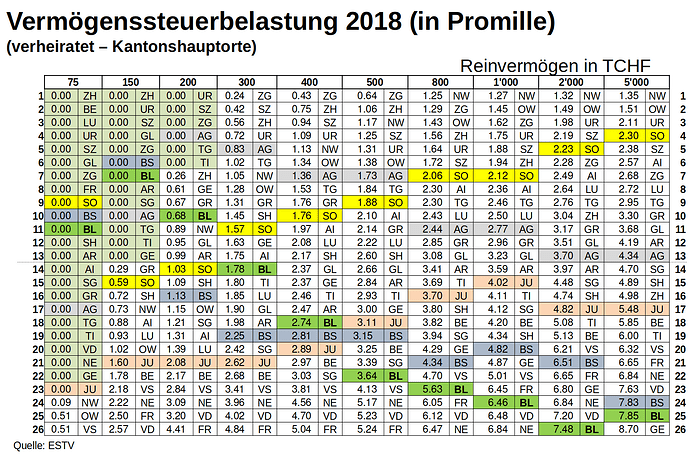 At 2 million BL is dead last including even all the French cantons which are normally the worst for taxes. What's more galling is that neighbouring Solothurn is one of the best ranked. It's not a surprise that BL is losing high tax payers to neighbouring cantons.
In summary: don't come to Baselland: it sucks.
Link: https://www.baselland.ch/politik-und-behorden/direktionen/finanz-und-kirchendirektion/medienmitteilungen/reform-der-vermoegenssteuer-zur-sicherung-des-steuersubstrats