Last year presented a real test of one's chosen asset allocation. Looking back to see what you actually did during the the March-June 2020 period in particular is probably a much better way than a questionnaire to evaluate your actual risk tolerance.
I am curious how people reacted.
Let's say your real risk tolerance is on a scale of 0-5… what did you do?
(edit: now in poll form…)
How did you react during the March-June 2020 period?
0: You had trouble sleeping and ended up completely losing your shit and selling it all.
1: You sold some of your equity holdings and held off buying for a few months.
2: You held off investing for a few months
3: You continued to make (monthly) purchases as before.
4: You bought more aggressively than before
5: You called literally every bank and person you knew to get them to lend you money to buy more stock.
I thought I was in the 3-4 range and it turns out my risk tolerance is a 4 on my made-up scale…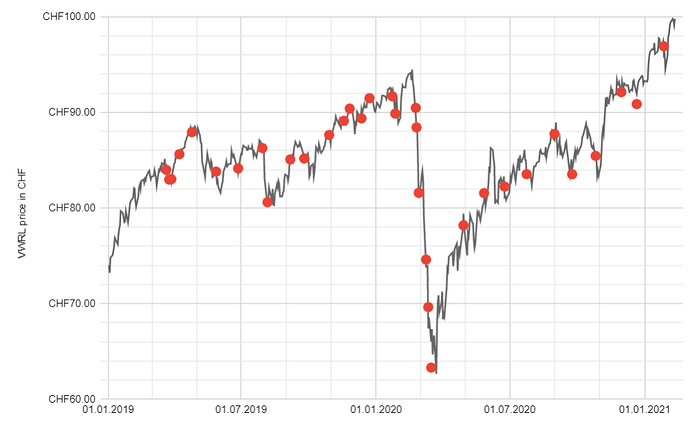 Red dots are purchase dates. Cash as part of my assets went from nearly 30% to 14% from March 1 to June 1. Turned out this was a good choice… but it is easy to forget the uncertainty at that time. Also, I am not sitting on millions and planning to retire in the next couple years… I would likely have acted very differently had that been the case.