Hello everyone,
I wanted to share my short adventure (for now) in the financial field with you, and maybe get some tips or tricks? I am currently 18 years old.
The various graphs of my finances are at the end of the post.
Professional background:
I started in August 2020 a banking internship in a big bank in Switzerland. I started at that time to follow my finances with my first salaries. First year passed, and still interested in finance and economy, I started my second year (out of 3 in total).
I then had the opportunity to go abroad for a full year to learn German and English (my native language is French). In August 2022 I went to Germany for 6 months where I worked in a real estate agency. And I am now until the end of July in Ireland also in a real estate agency. I passed my B2 exam in German and hope to pass the B2 exam in English soon. When I return in August 2023 I will start my 3rd and final year of internship and would then like to go to a university (part-time) to continue learning and specialize.
Financial background:
I've had a habit since I was a kid of putting money aside to buy bigger things (I used to save up to buy the big Lego boxes, you know). When I started my apprenticeship my goal was to fulfill my dream and buy my first motorcycle when I was 16.I found several student jobs to allow me to realize my dream in time. My first wages as an apprentice helped me to complete what I was missing. I bought it in October 2020 and managed to sell it last June for more than I bought it for ! (15% in less than 2 years lol) I then found a great deal on a more powerful bike in September which explains the big drop in my wealth (and I received a nice gift for my 18th birthday in December, that's why it goes up afterwards

)
However, during my year abroad, my contract in Switzerland is on hold, so I am not paid by my company. Here in Ireland, the company I have been working for since February 2023 has decided to pay me 100 euros per week which was not the case in Germany.
Investments:
In October 2021 I found out that the bank I work for allowed me to invest in the financial markets as a minor (TER 1.5%…, but I didn't know what that was yet and had no real strategy).
I have now transferred everything to IB in the VT ETF. I now have over 15k CHF at IB !!
I'm pretty happy about the chance I have to get paid here in Ireland when I was supposed to work for free but it's still frustrating to see my net worth stagnate since almost 1 year… (fortunately my parents pay me for food here, I just have to finance my outings and activities with my money).
I see everywhere people say to create a business, to create a complementary salary, but I am blocked by the fact of not knowing what to do that could bring me money. Maybe I'd like to buy and sell in my passion, which is motorcycles? It's very frustrating to not see too much movement in my finances, most of the changes are due to the market moving.
My goal is to maximize my exposure to the market because little by little a little becomes a lot, especially with compound interest! I don't necessarily dream of retiring at 40 due to my young age and the few years I've had in the working world, but if I can hedge against the risks and stresses of work I can only be happier, can't I ?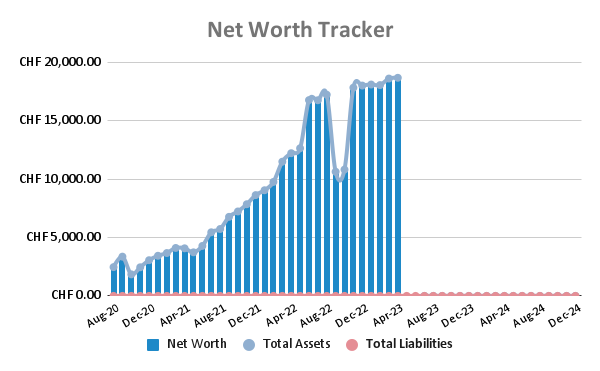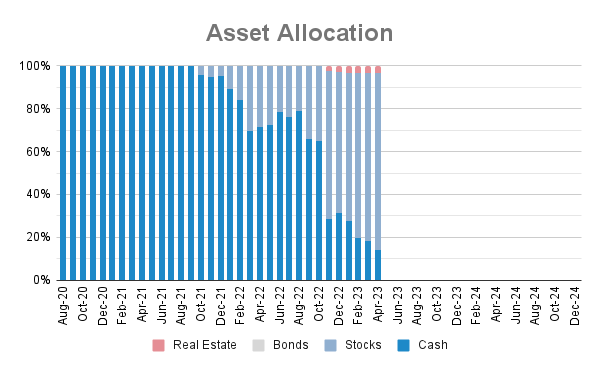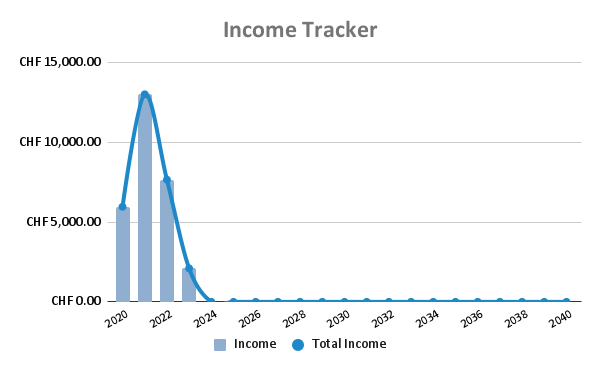 What do you think about my situation? Should I be more focused on creating income for myself? Am I on the right way?
Thanks to all !