Hello all (and MP if you are reading)
I have just started reading the book free by 40 and planning our life around this philosophy. We came across a chart that was prepared (see attached)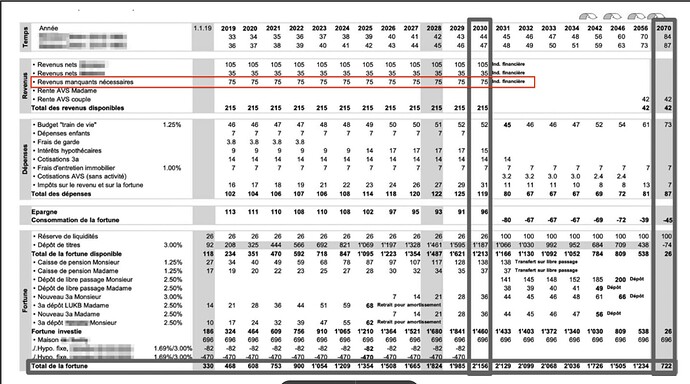 My husband and I were wondering what "revenue manquants necessaires" meant here? Is it the revenue that the MP family needed to make their dream of retiring at 40 come true?
Looking forward to your thoughts.
Thanks
Amritha