I have some Ethereum dust at Swissquote that I have no way of getting rid off. It's worth <2 CHF. I can't send it, I can't delete it, I can't sell it because it's below the minimum in all cases.
The new pricing was announced on 07/12/2022 - but since I'm not doing anything with/on Swissquote other than downloading documents for my tax declaration (showing 0.00). I only noticed this in March. I would've been fine with paying the first 20.- and booking it as lessons learned. However, when I opened a ticket in May to voice my complaint and ask them to delete the Ethereum dust since I have no way of getting rid of it, I got a non-response (sorry for German):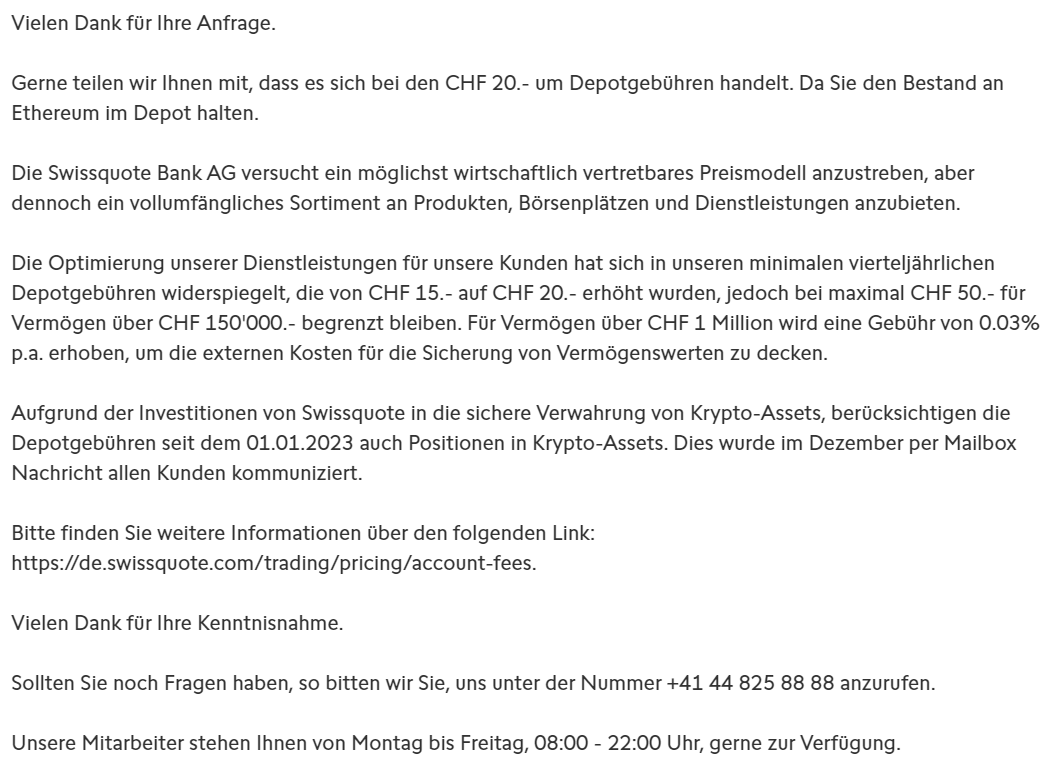 They charged me again now so -40 CHF in total.
I've been on hold on the phone number for 20 minutes now and I'm not getting anyone answering.
Anyone can recommend a lawyer? I'd like them to get some sort of cease and desist letter from me and if that doesn't help, maybe sue them or something. Before they start a "Betreibung" or something.
Maybe you have another idea how I can resolve this?