Some guy at some forum laughed at me for believing that by holding stock I'm an owner of a part of a business, a productive asset. He said he puts his savings in gold.
After that I googled for some comparison of return between stocks vs bonds vs gold, and found this: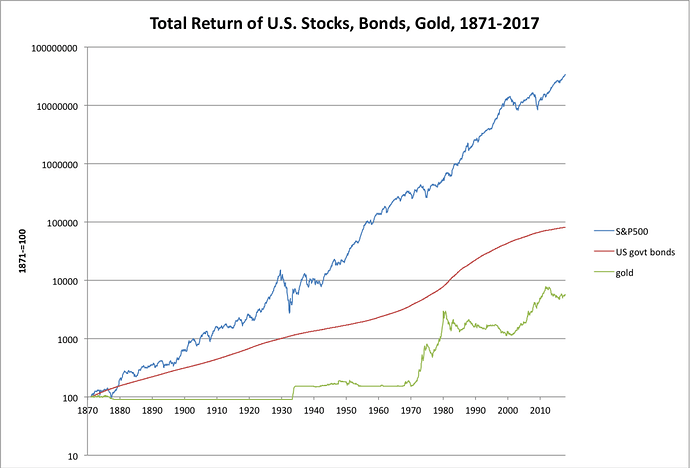 If you're looking since 1870, then stocks are crushing bonds and gold. However, as the author mentioned, there is a significant survivor bias, as we are looking at the most successful stock market in that period, not struck by serious turmoil.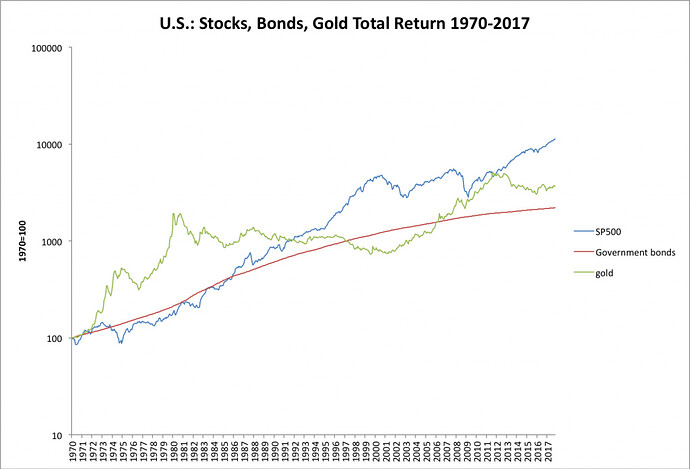 But if you look since 1970 then a different picture appears. When the dollar lost its peg to gold, people jumped on the gold bandwagon. It would seem logical, since people could have lost trust in cash, which could have been since then printed freely, causing inflation.
What really disappoints me, is that the return of S&P 500 has been stable in nominal terms. But since 1970 a big chunk of this growth is just inflation.
What do you think?