I have to admit that I've become an Elon Musk fanboy over the last years. I am impressed by the number of disruptions he has initiated. Check the video below for a short summary (here the whole series).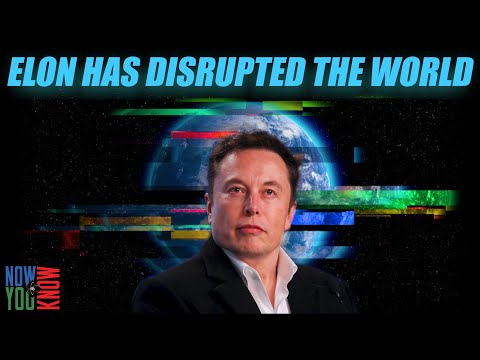 To recap, here are some of Musk's disruptions:
PayPal, an online payment service
SpaceX, dramatically cutting cost of sending rockets into space
Tesla grid batteries, disrupting energy utility market
Tesla solar roof, solar panels integrated in roof tiles
Tesla direct sales, bypassing car dealerships
Starlink, globally accessible low latency internet
The Boring Company, cutting cost of tunnel boring
Tesla electric cars, years ahead of competition in EV specs
Tesla autonomous cars, disrupting taxi industry
Tesla insurance, disrupting auto insurance industry
Neuralink, eliminating the i/o bottleneck between human brain and machine
OpenAI, to eliminate the threat of AI going rogue and killing humans
Starship, possibly will be used to send first humans to Mars
I watched tons of YouTube videos on Tesla and I am impressed just how innovation-oriented this company is. I am convinced that traditional automakers are screwed (maybe with the exception of VW).
I am seriously considering if I should not put 10-20% of my portfolio in TSLA. I know, their P/E is off the roof, but if they deliver on just a portion of these things they are working on, I don't see why Tesla should not be as big as Apple or Amazon. I know that it's a huge risk to put your money in the shares of a single company, but the guy in the following video is really convincing. He is practically 100% invested in Tesla. He says: you believe in EVs, autonomous driving, AI, solar energy? Who better than Tesla?