I just got a letter from PF with the following content: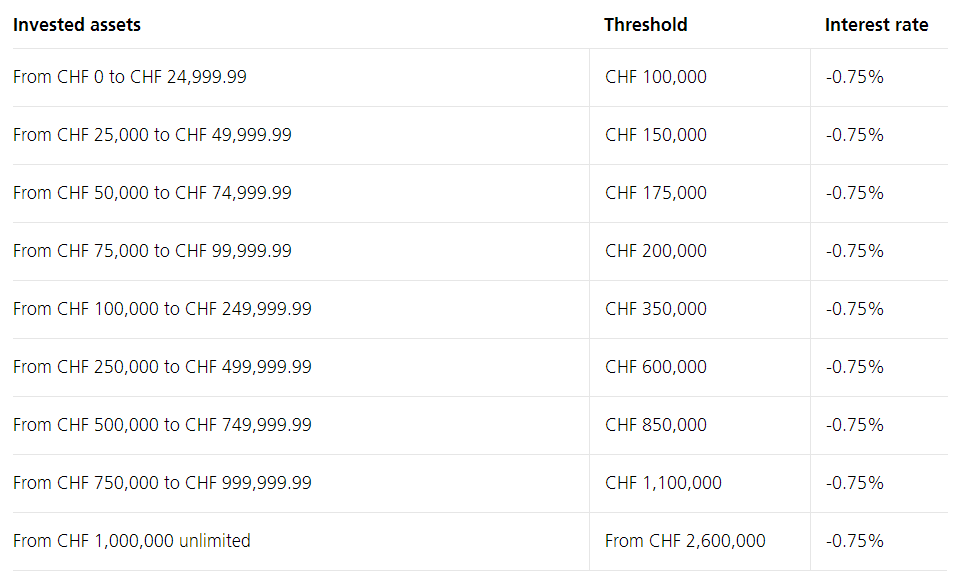 What counts:
invested assets are your e-trading stocks
total assets include private and savings account
excluded are 2nd pillar and 3rd pillar
So, a bit confusing, but my understanding is: if the cash balance of your private+savings accounts ever exceeds 100'000 CHF, you will pay 0.75% interest rate on the amount above this threshold. "Invested assets" and "pension assets" are safe. If you have a mortgage, you can keep an extra 250'000 in cash. Once your invested assets are over 1'000'000 CHF, you will get some individual deal from PF.
I don't get it, why does it have to be so complicated? Why can't they just say that they only count private and savings accounts?