Whenever I talk to friends about taking some of their savings out of their bank and into the stock market, their #1 friction is "the stock market is risky".
Some of us are used to average returns and opportunity costs. Others are not, and focus on worst-case scenarios instead.
So I wrote a blog post with a simulation to bring some perspective to those optics as well: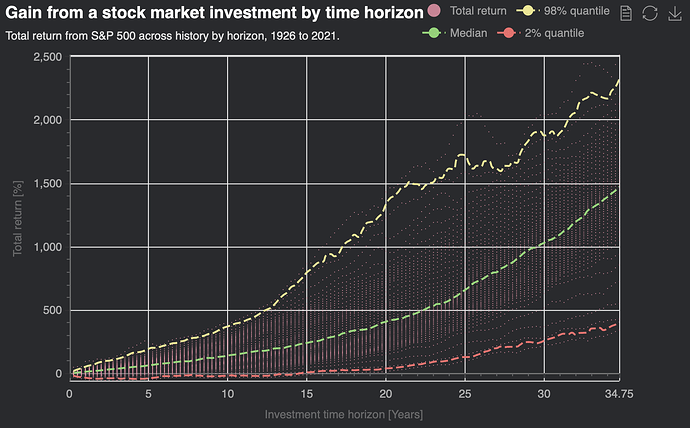 This graph shows the distribution of real outcomes of investing money at any time in history and exiting after a certain time horizon – based on the actual historic data of the S&P500 for the last 100 years, including the Great Depression.
The red dashed line is what those friends are all about: the unluckiest 2% of the cases.
Here's what it shows:
Investments of 15 years or longer produced earnings even in the unluckiest cases.
Investments of 21 years or longer produced higher earnings than banks even in the unluckiest cases.
This is the chart and the discussion points I use with friends who're stuck in fear.
I complement the conversation by saying:
This is the data and what happens in reality
If this trigger an interest in you, you'll explore this further. My blog has more material about it.
If it doesn't, there's a strong emotional degree in your management of personal finance, so investing is probably unsuited for you – stick with a 3rd pillar.
How do you approach this conversation with your most financially-shy friends?