Dear fellow FIRE seekers,
We're about to acquire a house and are now approached by the bank to choose our loan structure.
See attached interests.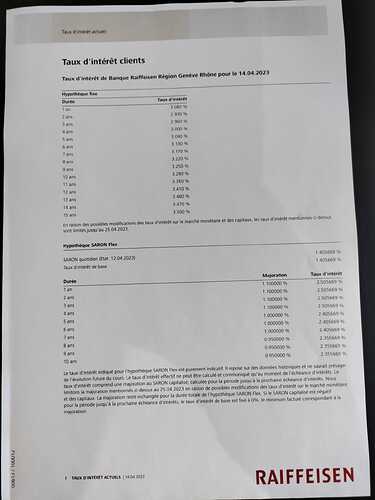 Basically one can structure as many tranches of the loan as one wishes, between fixed and variable (SARON) interest rates.
The interest rates respectively varies depending of the duration of the loan.
Does anyone has any recommandations on the most suitable loan structure?
Many thanks,
Paul