Hi Bojack,
I have a question on the liquidity of VWRL in CHF
Say you want to buy a boat for 200-300k one day.
How easy is it to sell that amount of shares ?
Have only 292 shares been traded today till 9:34 AM ?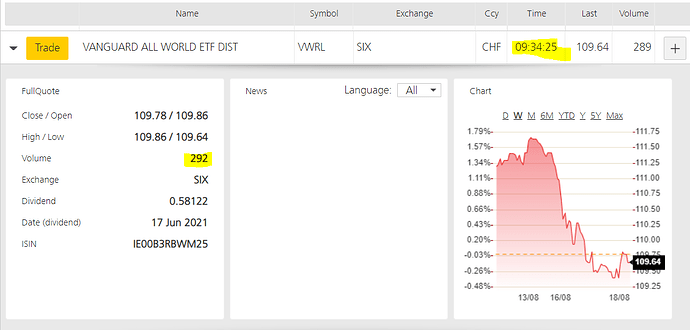 I googled and I think the market opens at 6 AM

Thanks !