Hello,
Here's a subject that doesn't seem to have been covered here already.
Chinese government bonds offer attractive yields. Here's a comparison of 10 year bonds.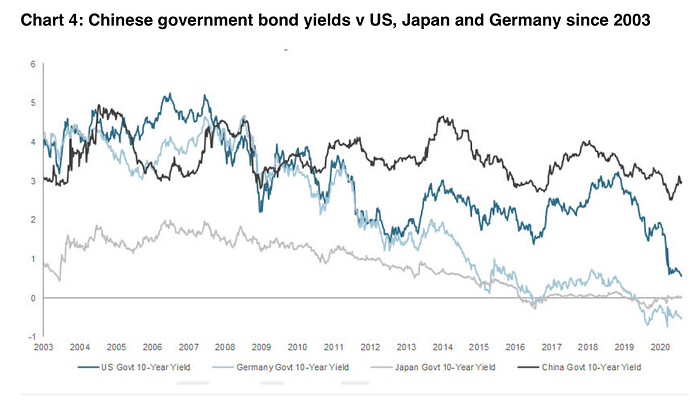 As far as I can tell, there is no way for individual investors to buy Chinese government bonds by CIBM direct or Bond Connect.
There are a number of ETFs specialized in these instruments but I'm having a bit of trouble narrowing it all down.
Does anyone have any experience with this subject that he can share?