Can someone explain me some values on this image?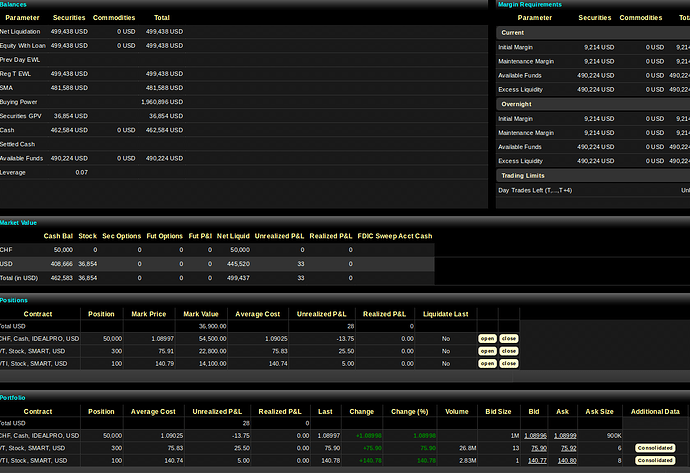 What is the Total USD Unrealized P&L? I thought it was the sum of all P&L but it doesn't add up. Not even the two usd positions alone.
I can't see an easy way to see how much in total I made with the whole portoflio, other than knowing it had 500,000 usd in it and it has now 499,438 usd.
Where are ~500 dollars gone?
499,437 in one point, 499,438 in another. ?
I don't understand why there is Position and Portfolio. They seem to repeat some of the info, and some other are just trades.
That page seems a bit counterintuitive