Hello everyone,
This was my first year investing with IB and I wanted to check my portfolio KPI for 2021.
If I go in the porfolio analyst tool I have quite a big difference according the method of return I chose
Time Weighted Return : 14.18%
Money Weighted Return : 1.07%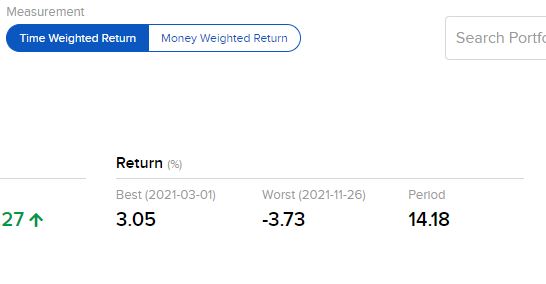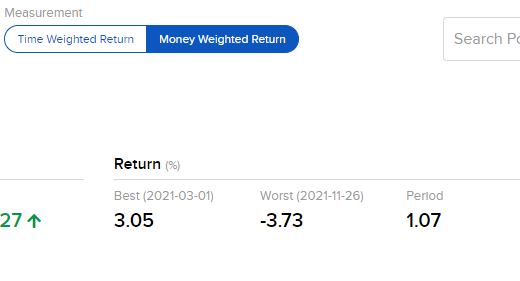 I am not exactly sure what it means, from what I understand I my real return is 1.07% and the difference is due that I had a bad timing (I started investing significant amount mostly in the last quarter). Is that correct ? How would you interpret it ?
Also, If I go in the activity statement, everyting is calculated using Time Weighted Retrun, is it possible to change the report to MWR ?