Hi all,
I am finally comfortable enough to move from Degiro to IB (got burned bad with SaxoBank, so i just wanted something as cheap as possible…).
First feeling - incredibly professional! Such a big difference from Degiro

But I am a bit confused about the Base Currency. I have chosen USD, knowing that I can just trade whatever i want after, with a very good exchange rate. This is a valid assumption, right ?
And also, check out this screenshot, after my initial 2 EUR transfer into a IB account with USD as Base currency.
I find it SO strange. What is up with the 2 USD displayed there, since I transferred 2 EUR ? What is the difference between values in the Balances section, and Market Value ? Is it safe to continue with USD as Base Currency and to transfer other currencies as well ?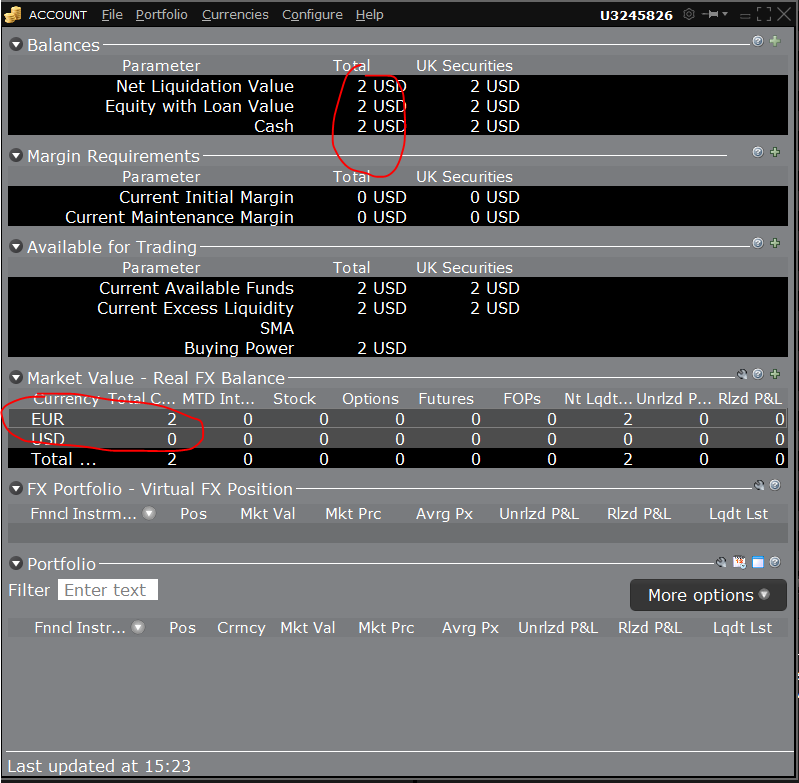 Thanks!