Today I want to share something that is dear to me, it's about doing good in the world through donating to effective charities while striving to become financially independent.
I've often been confused about what trade-offs there exist between doing good through donations and FIRE-ing. How much longer do I need to work, if I also want to donate a fraction of my income to effective causes?
Luckily I'm a bit less confused thanks to a "FI-lanthropy" calculator that was recently published.
The tool uses a normal FIRE calculator: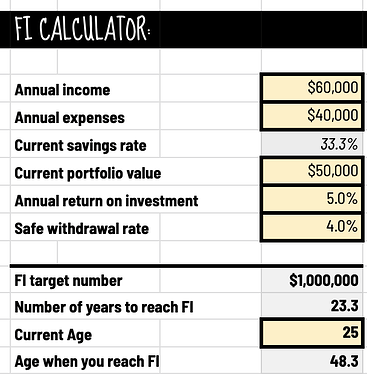 But it lets you also compare FI-timelines, depending on how much you want to donate.
In my case this could look something like this: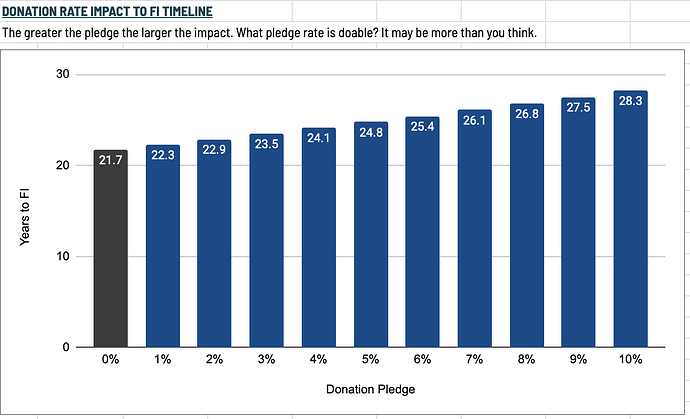 I plan on donating 5-10% of my income every year. As a first estimate, I should expect to work 3.1 to 6.6 years longer until I reach financial independence.
Why is this worth it to me?
If I donate 5% for the rest of my career, I expect to donate around CHF 99'000 during my work life.
Give Well, a charity evaluator that tries to find the most effective global health charities estimates that donating that amount to the Against Malaria Foundation to distribute around 19'000 bednets will save around 20 lives in expectation.
Working 3 more years and in return helping that many people live a better life is an awesome trade-off for me!
If you think the calculator is mistaken or could be more useful – contact the creators.