Dear all,
I'm a new investor (starting one month ago). I have read a lot, found tons of informations and I finally end up with the following :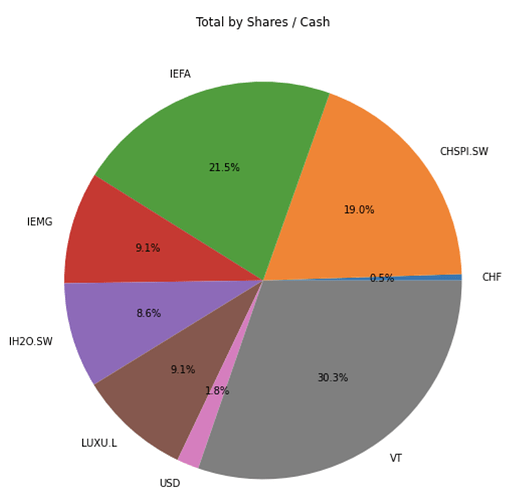 I'm in my second round to invest… and don't kwon where to put my money.
continue with the same ETFs or add more (I think continuing is the best to avoid complexity) ?
change localization repartition with more emerging market ?
add more real-estate ?
invest in bonds ? which ones ?
life insurance instead of shares or bonds ?
as we are running through a strange period.
On another side, I keep some cash apart and put some money on 3A pilar.
I'd love to read your feedbacks and help me to point out some interesting points.
Thanks in advance,
πR