Hello, i did a local wire transfer from my Swiss CLER Bank to my Revolut account (Credit Suisse Banque) the 6th of March of 627.- and until today 17th the money didn't arrive.
I did already several wire transfers since last 2 years an usually takes maximum 2 working days.
-I contacted already 4 times Revolut support, i explained everything, sent proof of the transfer, but they can't find the transfer and they said to contact the sender bank.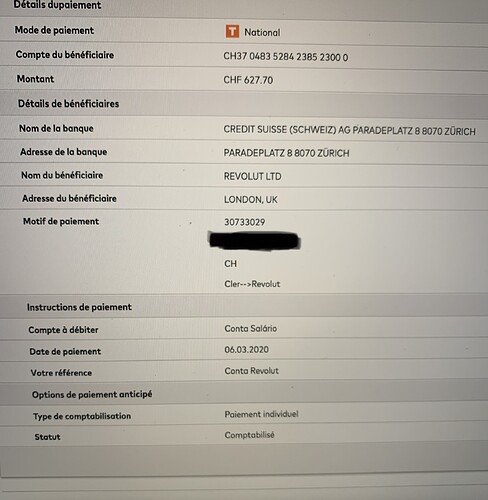 -contacted the sender CLER Bank and they confirm that the money was transferred to the Revolut account.
-contacted Credit Suisse(Revolut account) and they said this type of problem happens everyday with Revolut.
I had write the correct Reference in the transfer.
So what can i do? Someone's had the same issue or experience with Revolut?
Thanks for your help;)