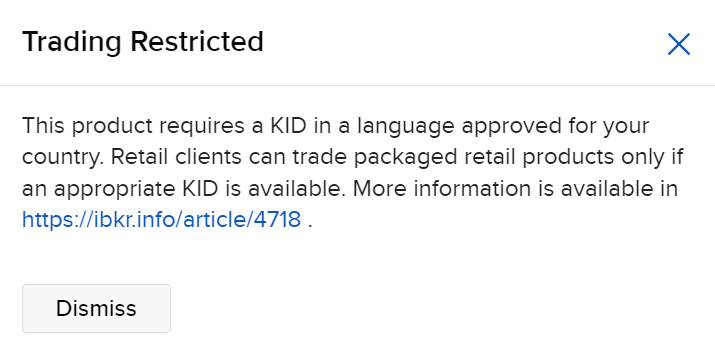 Buying VT still worked last month and now it doesn't. The page redirects to an info page saying the KID is not available in my local language (German I guess?) and there is no way to accept it on my end.
Can still sell the position but that's it.
Do I need to sell VT and rotate the capital onto WVRL or similar now?