Hello Guys,
as many of you, I'm sure, I have been contacted by CS in these days about the passage from Bonviva to CSX. If I take exactly the same things I had in the previous BOnviva package, costs are rising of about 20-25%.
For this reason, I'm evaluating if it makes sense still to keep the credit card service with CX or just go for the Cumulus Credit Card.
Major point that could drive the decision is the topic of the linked insurances and their domain of applicability.
Looking at their data sheet, it seems that they are valid also if the travel has not been purchased with their card. Looking at the condition sheet from Swisscard, this seems to be confirmed.
Attached here some screenshot of what just mentioned above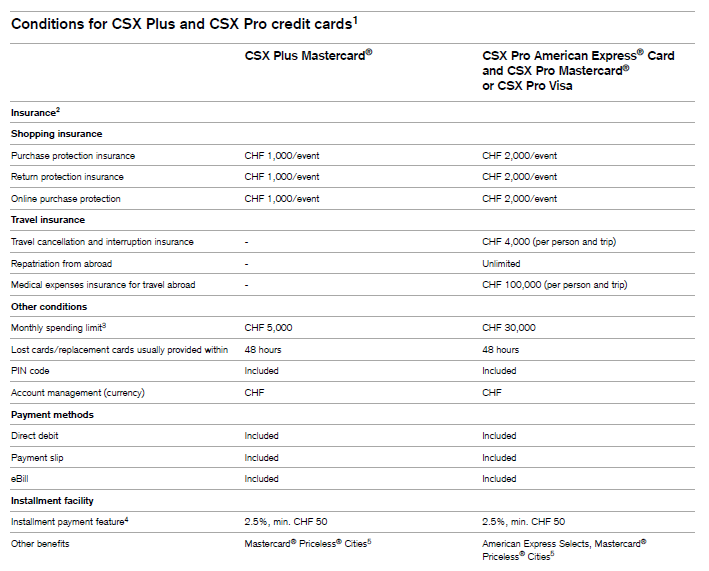 What's about Cumulus Credit Card?
Indeed, am I missing something guys? What do you think on this topic?