And again meanwhile, or 4 months later, weighted avg YTM of CSBGC3 has increased to 1.36% (weighted avg coupon at 2.41%), so I still have this one on my radar…
But there is something else I would like to understand: why is the price of this particular ETF falling sind around mid of 2014? Can it simply be resumed to the fact that since then Switzerland has entered 0 or negative interest rates?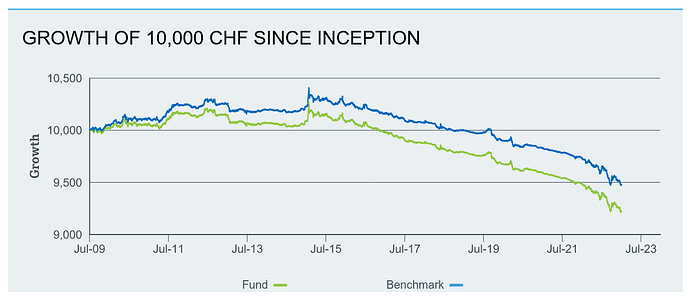 That chart is taken from their official and latest fact sheet dated December 2022.
I thought that when interest rates fall bond price should rise and the other way round… So I don't really understand what is happening to this particular ETF. Maybe a Swiss thing or there is something else "wrong" with this ETF I am missing?