At this point I wouldn't be surprised if they get to 10T+ market cap within the next 10 years lol.
So I guess based on your track record we should expect that within 12 months Tesla will go bankrupt

I wouldn't be surprised if it is 200 Billion in 2030.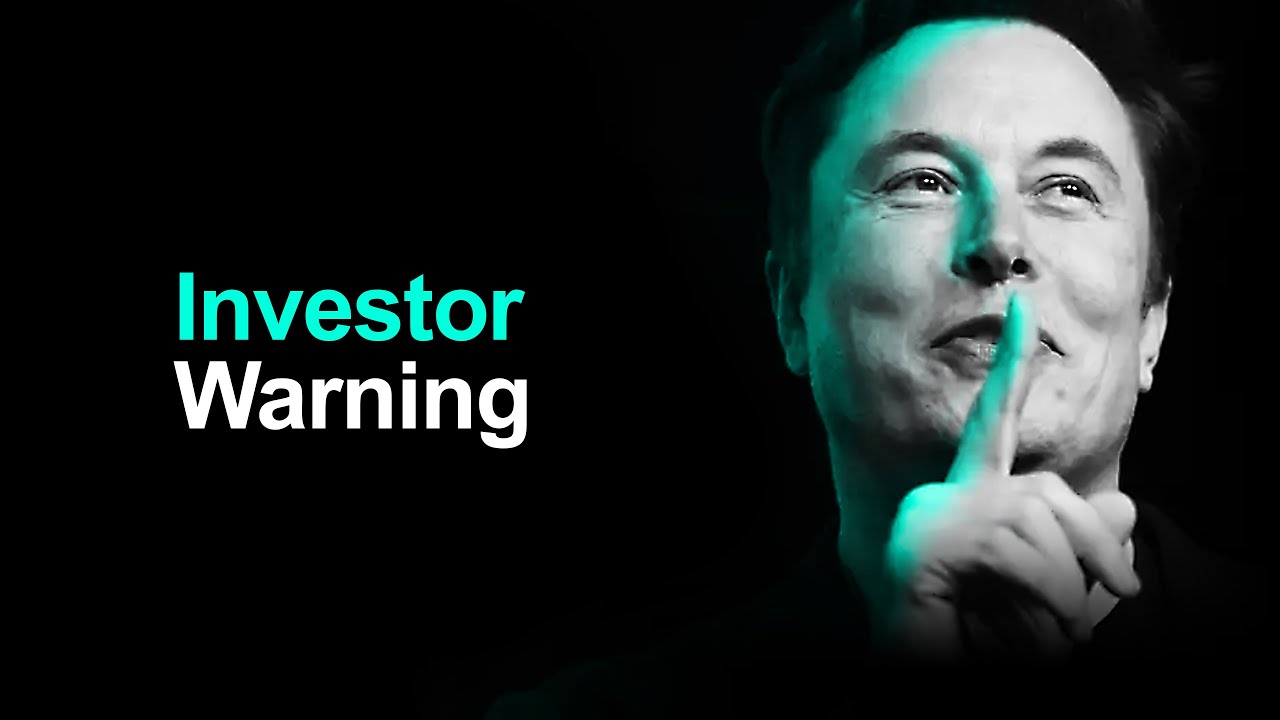 I urge everybody to watch this video (especially @San_Francisco ). Wind, Solar & Batteries are getting exponentially cheaper, and will continue this trend until 2030. We will end up in a World with 3-5x power capacity of today, but at a lower cost than today. Can you just imagine the implications? I used to think that maybe nuclear power makes sense, but if this trend continues, then we won't need to care about nuclear. Think about all the existing energy & tech that will find itself in a negative feedback loop. I think many people still can't see this.
Regarding the TSLA stock price, it is surprisingly flat for the last two weeks. An amazing and unusual pattern. The price seems to have reached what looks like a permanently high plateau.
We had a similar situation from September to November if you zoom out. Looking forward to the next bull run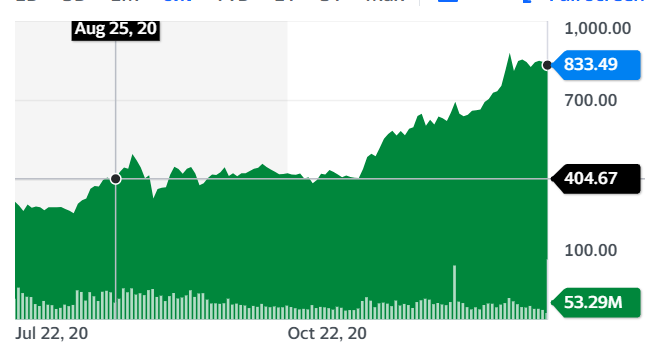 PS: Can we split the nuclear in-dept discussion to somewhere else?
(Bojack: done)
Right. It's valuable to look further in the past. For the next bull run, probably we need to wait a bit, when the investing community is less focused on GameStop and BlackBerry.
Nice video that showed a possible interesting future.
One element that was not mentioned in the video and I think it's worth considering is that there are two kind of companies, the ones that drive the cost reduction of data (e.g. AT&T) and the ones that benefit from it (e.g. Google). So maybe something similar will happen for energy, the ones that drive down the cost reduction (e.g. Solar, Wind) will benefit only marginally with respect to the ones that will use the resources from it (e.g. Tesla and others)
Tesla will probably be on both sides, because it produces batteries and solar panels. But I guess right now it's hard to imagine how we could utilize "super power" and what innovative businesses might pop up.
Maybe the upcoming earnings update will put an end to the sidewards movement? Fingers crossed.
I expect a very thin profit if any. I read somewhere that they had to delay the 100M EUR security deposit in Germany because the Q4 numbers would have been affected negatively otherwise…
Yeah but tesla goes up regardless of the news

…which makes the continous sidewards motion a somewhat bearish case, don't you think?
But as stated by SwissTeslaBull, maybe we have just forgotten about previous plateaus.
Investors are currently too busy with GME, BB, AMC, PLTR…
Funny that we are talking about it, but it seems as if it is breaking out as we speak…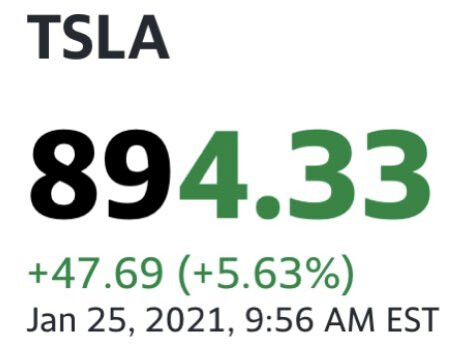 900 ! And not even a mention on WSB !