Inflation is slowly starting to develop in Switzerland: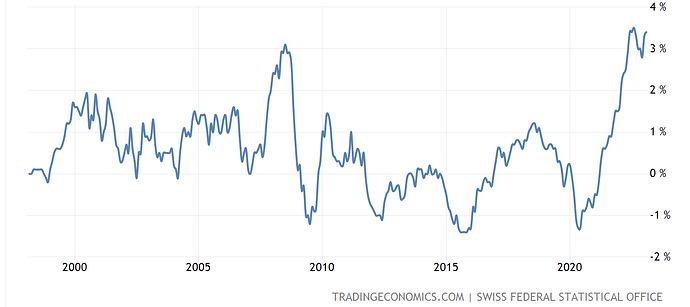 The SNB has just raised its interest rate to 1.5%.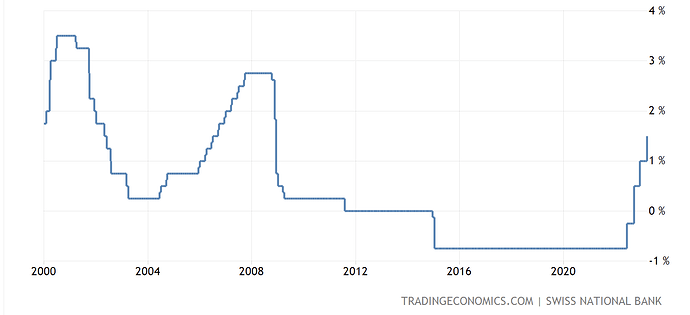 What do you think, where will it stop?
What effect will it have on property prices?
Real estate prices have been going up for 23 years now, and especially strong in the last 3 years: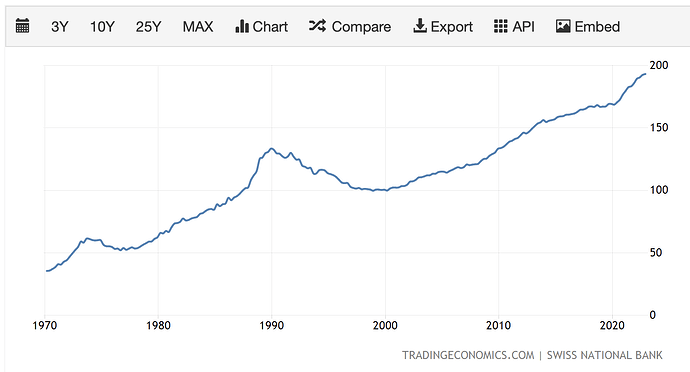 Do you think a repeat of the 1990-2000 decade is likely?
Or at least a return to the 2020 levels?