Accoring to the charts from the most recent UBS report, we can see that home prices have been rising, relatively to rent, since 25 years. But we also see that a drop can happen very fast.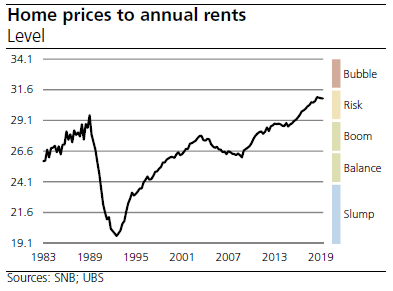 Average price of a square meter. Again, it's been good for years, but I wouldn't bet that it will go even higher.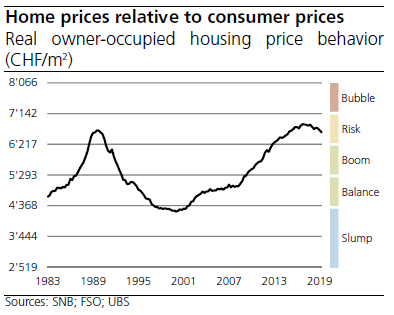 This chart actually surprised me. I was sure that due low interest rate, the cheap credit would cause much bigger leverage and a bubble, but it's been fluctuating up and down.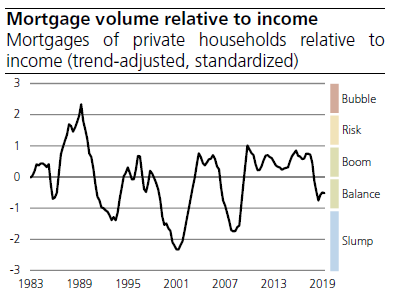 And here the actual LIBOR CHF for comparison: